Hi, I'm Willem. I started Ice Cream for Everyone in 2007 as my personal blog, and it has evolved into a little more now, with a weekly newsletter and an audio podcast.
I currently head the strategy function at creative technology company +rehabstudio in London.
Before this, I was the APAC Head of Strategy & Planning for WPP's digital agency Possible in Singapore. I also worked as a Senior Strategic Planner for Saatchi & Saatchi, where we won a couple of  strategy and effectiveness awards for projects done with Subway in Singapore, and P&G Eukanuba in Australia.
I travelled around different countries in Asia before moving to Singapore and worked as a consultant for a variety of clients and agencies around the world. I worked with Simply Intense Media and Atlantic LNG in Trinidad & Tobago, one of the largest Liquefied Natural Gas companies in the world, to redesign their website and create a new social media strategy. I evaluated and developed a launch strategy for a Facebook social game with BabelBat Games Studio in Hong Kong, which led to several feature changes and improvements. I developed digital marketing strategies for Ecommerce and web startups in the US, Australia, and Singapore.
I also lived in London for several years, I was a Digital Strategist for iris Worldwide, working with clients such as Hertz, Shell, VW Commercial Vehicles, or Disney Channel. Before that I worked in recruitment, specialised in working with digital and advertising agencies.
In Paris and then in London I worked for Landmark Worldwide, one of the global leaders in personal performance coaching and innovative educational programmes.
I originally started my career in Paris as an interactive designer with a small events marketing agency.
If you would like to find out more about my career path as well as some thoughts about the creative industry, I have written a piece for GapJumpers you can read here.
I also enjoy speaking at events, conferences, and lectures, as I have with Middlesex University in the UK and the Singapore Management University.
I love meeting new and interesting people, please send an email or a tweet if you want to get in touch. Any reason is a good reason. I also like to keep in touch with fellow planners, which is one of the reasons why I help Heather with the Planner Survey.
Outside of work I love travelling, eating, home brewing beer, writing, and playing tabletop role-playing games.
I love spending time with friends and family, as well as supporting them in their personal or business projects where I can.
My brother Björn recently launched his new venture, Bone Tea Broth Bar. I have worked with a friend we have in common at Facebook HQ in Palo Alto to test and trial up and coming Facebook ad targeting features.
I have supported my brother Morgan with the opening and promotion of his restaurant and wine bar in the South of France, Le Coq à l'Ane.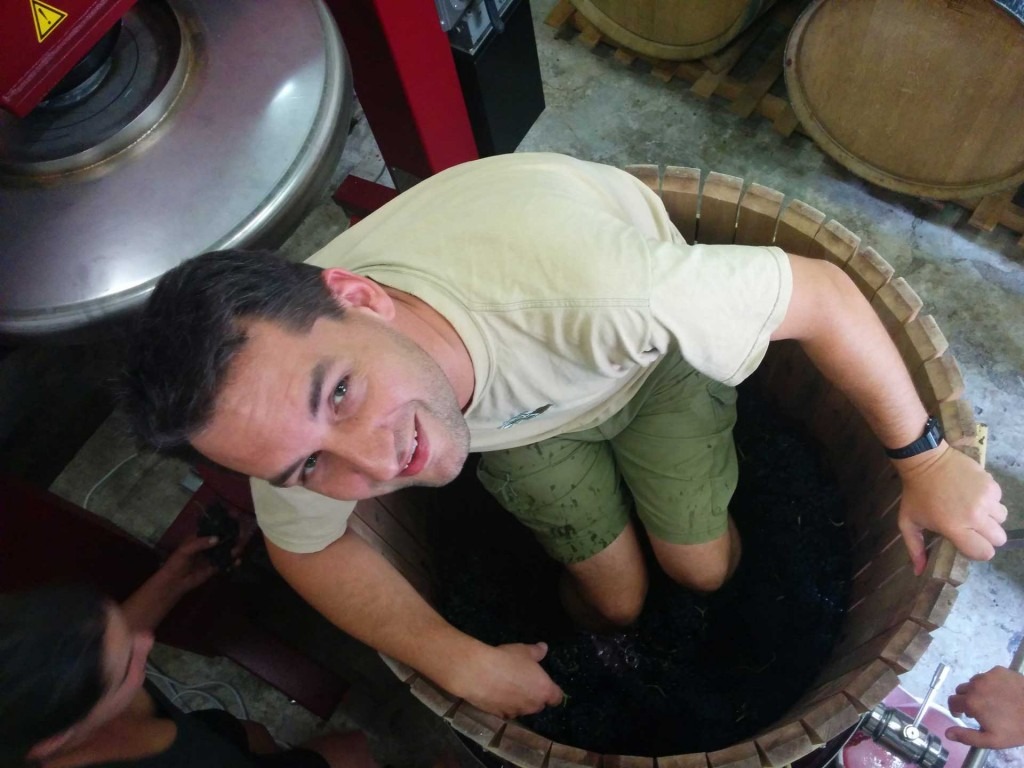 I sometimes provide marketing advice to my sister Saskia for her wine domain, Les Arabesques. I also help around a little for the harvest or in the cellar when I can, like on the photo above.
I've started a new tabletop role-playing game campaign with friends in Perpignan, you can follow it via the Obsidian Portal campaign page (in French). By the way I've integrated a couple of tabletop RPG references in the website, please give me a shout if you've spotted them.
I write a free weekly email newsletter with original stories and interesting information, please sign up to keep in touch.