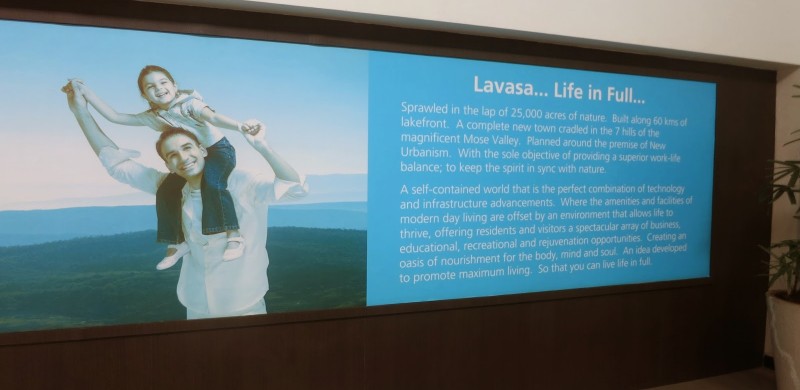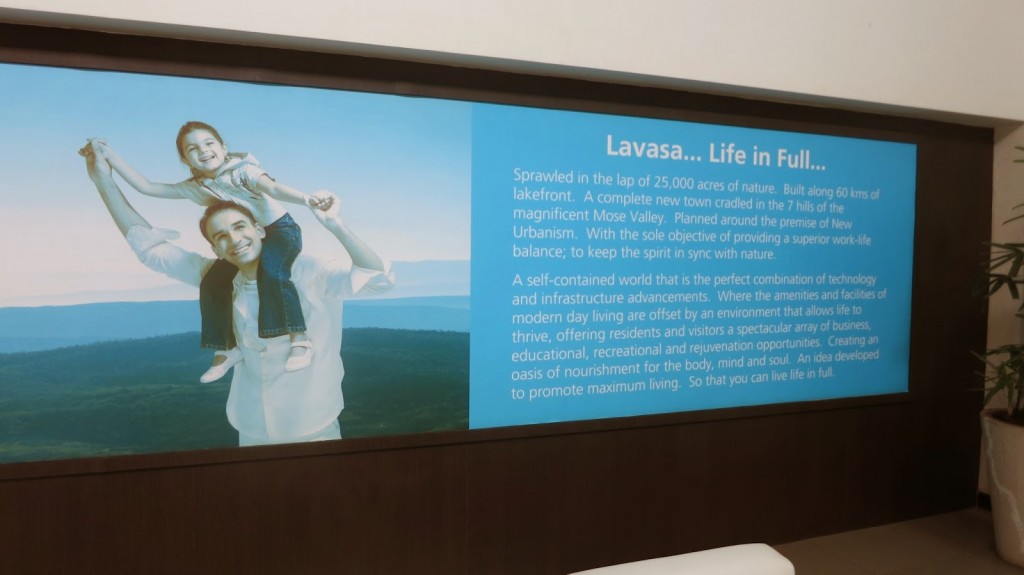 One of the utopian type advertising posters in Lavasa, branding courtesy of Landor from what I read.
While in India, I had an unexpected and pretty amazing opportunity to visit a city called
Lavasa
, situated in the Western Ghats, between Mumbai and Pune, though technically closer to Pune. I was staying with friends in Pune and friends of theirs involved with the local branch of the British Business Group were visiting Lavasa in preparation for the Christmas Gala event they were organising in the city's conference centre.
My friends in Pune had mentioned to me a new city on the way from Mumbai airport after I'd landed but I hadn't really understood what they meant at the time. I hadn't done any research and didn't have any particular expectations. I was just told it was a brand new city project, initiated by an extremely wealthy building and property company, though apparently almost devoid of inhabitants.
We drove to the Ghats, a chain of old mountains reduced to almost hills running all along the Southwestern coast of India, several quite famous and popular British colonial hill stations are around there. The weather, quite clear in Pune, started clouding over as soon we arrived in the Ghats, and as we drove up in altitude we were quickly and completely in the clouds and mist. After a little over two hours of fast driving (double the speed most Indians drive at), nothing was around but a single quite recently built windy road. We finally arrived to a large portal or gate built over the road with a guardian in the front. It was raining and grey, I didn't envy the guy's job on that day. We waited for some other people to meet us just beyond the gate and I took advantage of a lull in the rain to go to a panorama point, indicated as such by a handy sign though interestingly there wasn't any parking space for a car to stop nearby.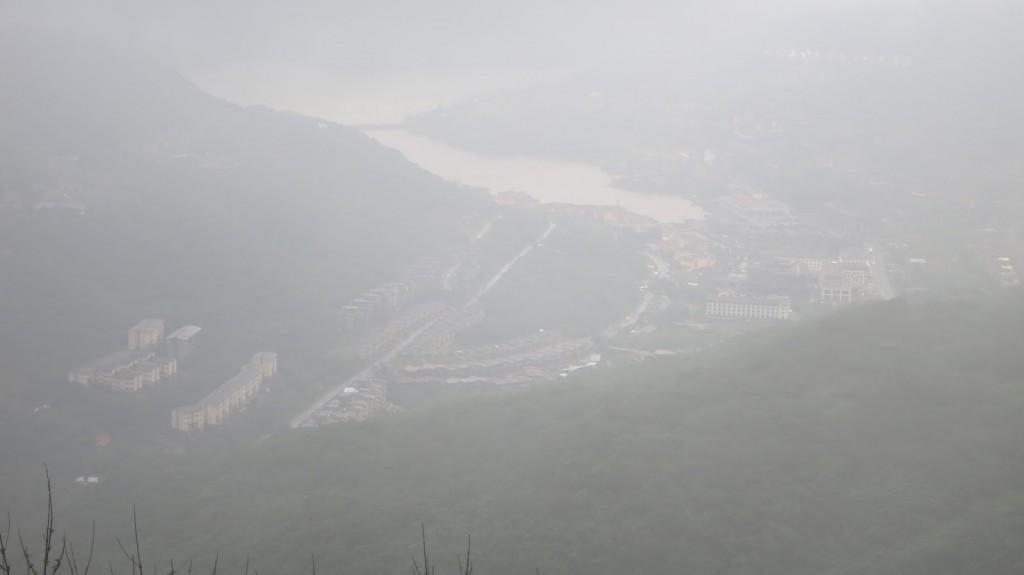 The city view in the valley from the entrance, I thought it was a just a bad day until I was told half the year was like this.
I could barely see the town at the bottom of the valley for the clouds and mist, built around a lake. They had also built chalets a little higher from the lake on the hill sides. A few other buildings seemed to be still in construction. I was told people visited for the weekend like they did the other Hill Stations, though was told this was also meant to be a stand alone city and they intended to attract education institutions and then students, and then people to purchase all these properties. I asked how students who don't typically have that much cash would travel to this empty ghost town given there wasn't any public transport. It was definitely far from the train lines, and a bus would take hours from the nearest large city.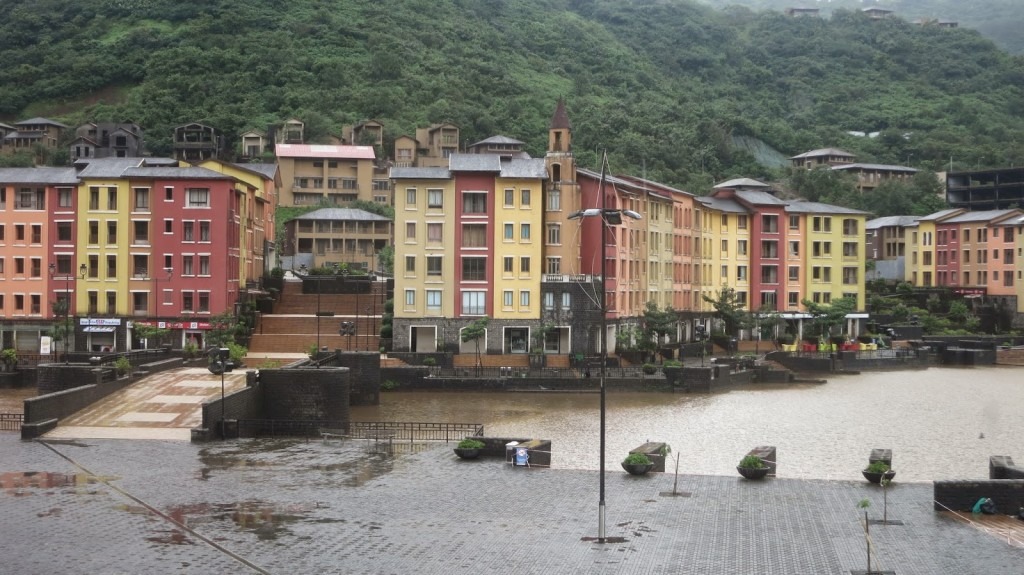 The mostly empty houses along the lake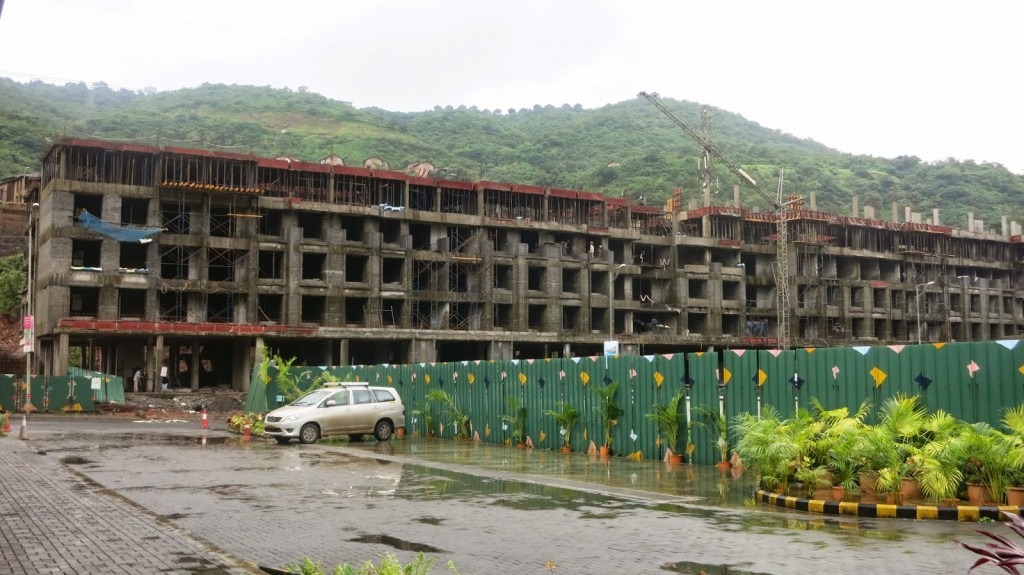 And more houses and structures being built everywhere.
We drove down to the conference and events centre where I found out Accor Hotels was managing this whole venture, their logo was around the deserted exhibition centre, and their brands were present elsewhere, such as the Hotel Mercure we had lunch at.
The whole place was being drenched in downpours every few minutes while we were there. One of the employees told us this particular valley received the highest rainfall of India and it rained for 5-6 months non stop every year, often more than that.
The exhibition centre looked both brand new and overused. I supposed the wear and tear of the rain might be to blame for the sorry state of the chairs in the conference rooms.
I asked how many people actually lived in the hundreds of apartments I could see along the lake, and was told it was perhaps two hundred. I spotted less than a dozen occupied apartments from clothes drying, furniture, or curtains. I still suspect most of those are the builders who I could see working on new structures nearby. A parking lot and more apartments, apparently.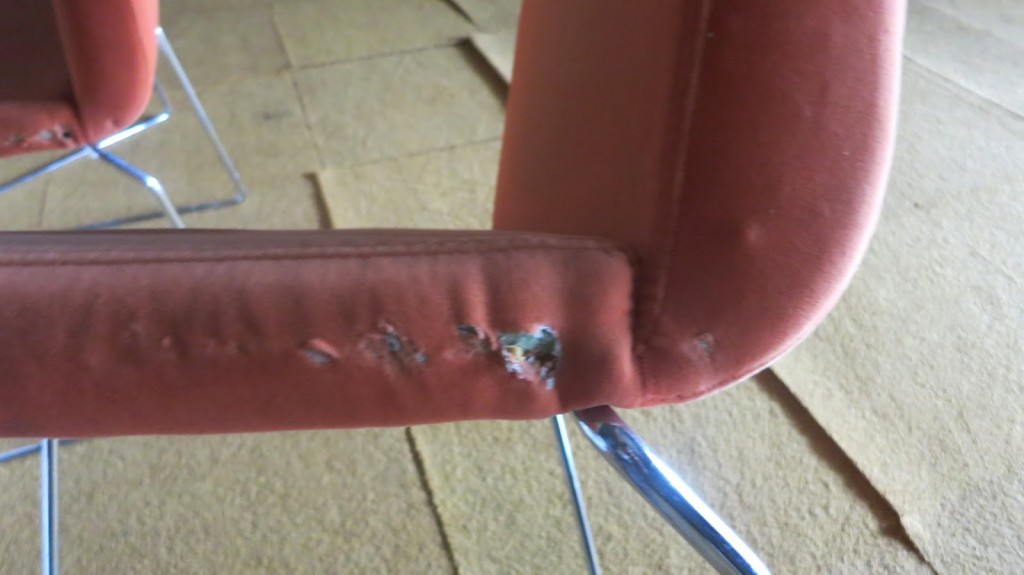 Close up on the Lavasa International Conference Centre.
Before leaving, we went to the visitor's centre where we admired posters touting Lavasa as the free eco city of the future. Nothing looked particularly eco or sustainable as far as I could see. They gave us a video presentation of the plans for the whole valley, we were told this was the first of seven future towns in the complex of Lavasa through a well crafted 3D animation flying over the valley, each new town would be specialised in a branch of industry, and that this was the first city in India entirely created, developed, and managed by a corporation.
I felt we were all listening to a talk about the beauty of the emperor's new clothes.
As we left under more rain and grey, I couldn't help but think of several blog posts I'd seen with photos of similar ghost towns in China, and that in the real world, building it doesn't mean they'll come – at all.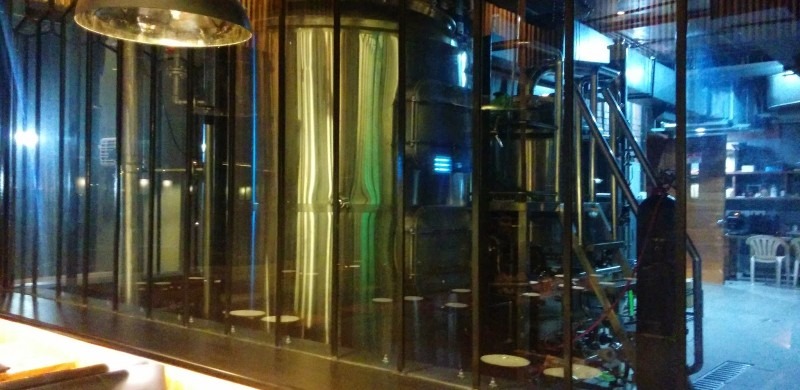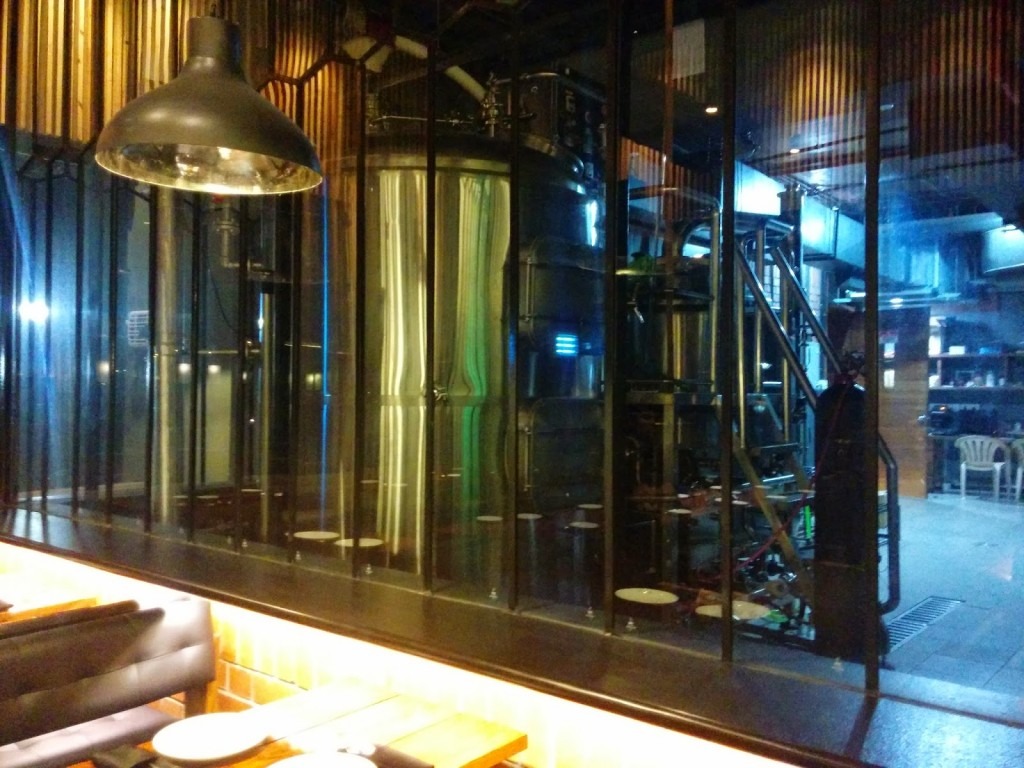 Independence Brewing Co. brand new 1,000L brewhouse
My first weekend
in India can be conveniently summed up into an alliteration, though fortunately
there is more to it than that. I landed in Mumbai
on a Friday morning expecting to immediately experience the crazy India
everybody had been telling me about as soon as I walk out of customs. You know
the idea; I pictured hundreds of people waiting on other hundreds of passengers
walking out with me, being solicited by numerous taxi drivers or tourist touts,
etc. Instead, the brand new T2 International terminal opened about 6 months ago
was close to empty. My good friends Sangita and Richard came to pick me up at
the airport and we were off to Pune where they live, a fast growing business
and
tech hub
a few hours from Mumbai.
On the Saturday
they asked me what I wanted to do and I quickly remembered reading up about the
craft beer revolution coming to India with a few different microbreweries and
brewpubs, one of which had recently opened in Pune,
Independence Brewing Company
. I particularly remembered the photos looked amazing and they feature
Greg Koch from
Stone Brewing
as a Chief Advisor and co-founder, and whether you
like Stone or not you can deny he's a pretty big deal for beer geeks.
The place looks as
stunning in real life as in on the photos, really big bar and restaurant area,
large brewery section with a gleaming new 1,000L brewhouse and 9 fermentation
tanks imported from the US, impressive material!
Now for the
interesting part: they have been open for over 6 months and haven't brewed a
single drop of beer yet. They don't have the license to brew alcohol yet,
they've apparently been stuck with administrative issues, and according to what
I've heard that may also mean someone is waiting for, or negotiating a baksheesh
– or as Darshan Jariwala's character Vivek in
Million Dollar Arm
says "it's not
a bribe, we just bypass the system" (I watched it on the plane over, cute
film). From a few other conversations I've had, this seems to be a regular
feature for anyone trying to build a new business venture in India, and the
same reasons Adi from the late
Jungle Beer
told me he opened in Singapore rather than India.
We still had a
lovely evening, the food was delicious and we sampled some nice draft beer from
Gateway Brewery
in Mumbai. According to what the guys said at IBC, they should
be ready to start brewing at the end of September, I wish them all the best!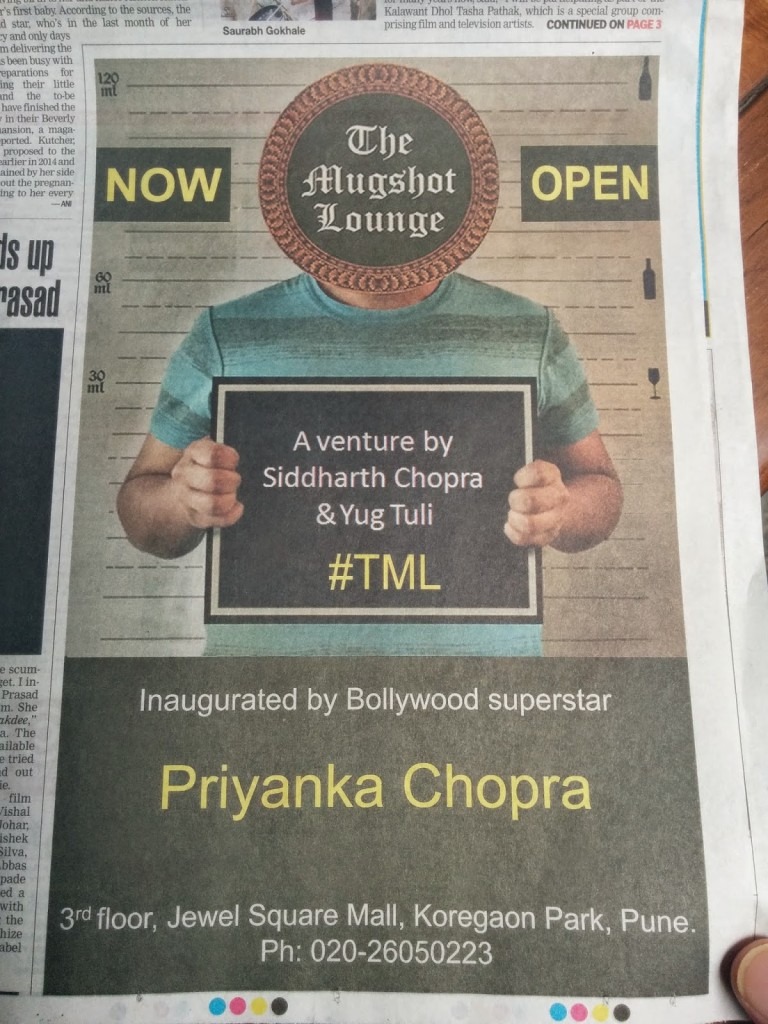 On Sunday we were invited to the opening of a
new bar in Pune
, a new business launched by the brother of Bollywood superstar and Miss World 2000,
Priyanka Chopra
. I of course had no idea who my friend Sangita was talking about and had to look Priyanka up on Wikipedia. I find it always really interesting to wake up to the fact that a country of 1.2 Billion people has a whole huge set of interests and media fascinations I barely know anything about.
At first I thought the evening wasn't really my kind of thing, a bit too elite, and then started getting interested for the same reason, as a pretty awesome opportunity to mingle with Pune's high and mighty – plus free drinks! I ended up having a lot of fun, danced, and joined in the crowd of raving fans taking pictures when Priyanka showed up. By the end of the evening it was getting a little decadent, bartenders putting the whole bar on fire, serving spirits poured directly from the bottles to people's mouths.
It's also interesting to me as I'm not a huge fan of any celebrities; I was also hoping to learn something by joining in. I participated in a game she launched to give out gifts: this white guy here jumped the highest and got a gift from Priyanka herself. I'm not sure I understand any more the fan phenomenon after the experience, though I knew the contents of the gift were meaningless, what really mattered is I had one from Priyanka and the look on people's faces because of it was impressive.
I also just read
this really interesting piece
about Bollywood fans turning on to a journalist, which sheds a little more light on the phenomenon. I think they're pretty crazy; of course nothing wrong with loving a genre, an artist, a movie, whatever – but once the amount of significance invested in it becomes fanaticism, it also becomes scary.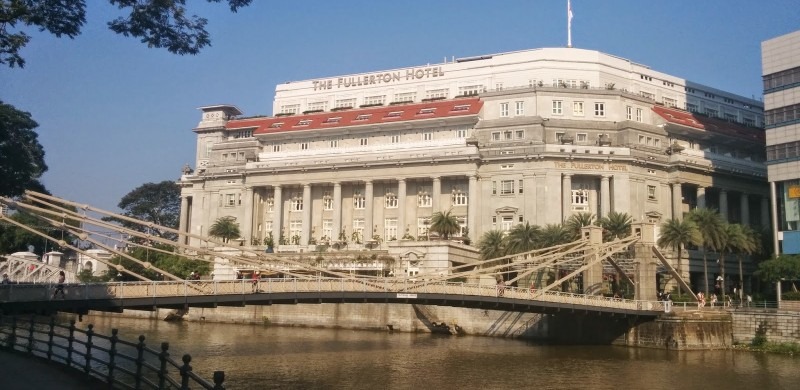 I'm about to board my flight to India and I finally have a few minutes to write this, not sure I'll have time to properly do it justice, I may add more later on.
I flew in to Singapore on the 3rd of September 2012, and started working at Saatchi & Saatchi on the 5th, exactly two years ago. Everything fell into place perfectly in my first few weeks in Singapore and it felt right; the first apartment I visited had everything I wanted in features, price, and in short walking distance from the office. I wasn't too sure how much I would like Singapore though fortunately it all turned out great. I've had a fantastic experience, made great friends, started home brewing beer, had way too much food and craft beers and regained all the weight I'd lost while traveling before landing in the Lion City.
Thank you everyone who made this experience so special, my flight is boarding so it's time to look ahead to new adventures!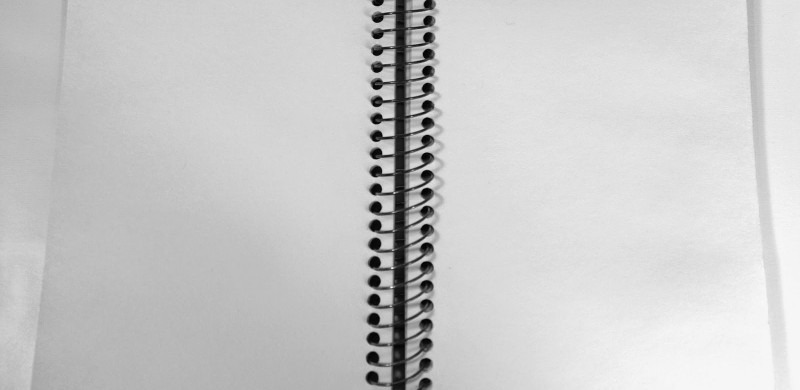 A few changes are coming up around here, and I have been looking forward to writing about it here; today is my last day working with POSSIBLE Singapore. Unfortunately the new role is not working out for me and after much consideration and hesitation I have chosen to resign, and I am also leaving Singapore next week.
I am going to be rushing next week to get everything ready and it is going even faster than I thought, I'm flying off to India for a month in a week's time. I am going to spend a month in India, first visiting friends in Pune near Mumbai and then I'll go wander somewhere I can keep writing and think about the next steps. I am most probably coming back to Europe, as much as I've enjoyed Asia and living so close to the Equator, I also miss being closer to home and my family. I'm not certain where I'm going to end up just yet but I'm definitely going to take a couple of months to focus on writing and thinking of a few different options for future work and living location, maybe back to London, maybe Amsterdam, maybe Paris, maybe somewhere else.
It's a lazy excuse (but I'll stick with it for now anyways) with everything going on relating to finishing work, starting to organise moving and the handing off of my apartment, and various drinks and farewells with friends, I've been off my writing plans published in the past post. I held it for three weeks and then it all started falling apart – I'm still writing every week and tallying my word count but I've not kept up the equivalent of 500 words per day after the first three weeks, so I definitely haven't upgraded to a 1,000 words per days either… I'm finishing work today and will update my writing plans, and focusing a lot more on writing after I've left Singapore.
In the meantime it is still a great exercise so far, I have been writing random musings for word count, memories of travels, descriptions of my favourite walks in Paris and London, some paragraphs of fiction from sudden ideas, and I also spend time writing in preparation for a classic tabletop role playing game session I ran with friends a few weeks ago, which was awesome fun! I'd forgotten how much time it took to prepare on one hand, and how much fun it was on another! I think everyone had a fantastic afternoon. I'm not preparing another one for when I'll catch up with some old friends in Paris in October.
I still can't really believe I'm about to leave Singapore, I'll probably write a different good-bye post about that next week. I am equally excited about creating something different and a new blank page in my life, and while I'll miss my friends in Singapore I'm looking forward to seeing many friends back in Europe!
Calvin & Hobbes, Bill Watterson
This is something I hadn't thought about for a little while and hadn't given much energy or intention to in years either; one of my dreams in life is write a novel. I spent a while reading some advice for writing and there seems to be a general consensus that the best way to become a writer is to actually write.
I was probably hoping my novel would just be delivered at the door by Amazon, or at least that some nefarious supernatural being might show up and offer me a Faustian deal, but neither of those seem to be happening so I might just have to do the work myself.
Given my slob-like tendencies, I have been lazy with my writing – how often I update my blog being a case in point (and/or I can also be too busy with other important stuff like watching TV shows or making/drinking beer), I'm putting together a training regime and making some commitments about how much I'll be writing. And I'm telling people as well as writing it in my blog so I don't laze out of it and even if I happen to slip, this way I'll have friends reminding me by asking how I'm doing with my writing projects.

This takes us to NaNoWriMo, or National Novel Writing Month, which happens in November. For those who haven't heard of it, it first started as a community initiative to encourage more people to practice creative writing and a group of people supporting each other with their writing projects. Now it is also a non profit organisation and they have several creative writing initiatives in addition to NaNoWriMo
The main goal is pretty straightforward: write a 50,000 word 'novel' between the 1st to the 30th of November. I added quotes to novel given I understand the main goal to be quantity rather than quality, nobody checks what you write, it's all about the word count to practice writing in quantity. Apparently the 50k goal represents about a small novel like The Great Gatsby and is theoretically possible to achieve while also having a full time job.
According to the website 341,375 people participated in 2012 from all around the globe, it has become quite popular. I first heard about NaNoWriMo at a Barcamp in London a few years ago, someone told us about their experience of participating and spending way too much time with the support groups, and nowhere near enough time actually writing.
There are also quite a few people with divided opinions about NaNoWriMo, but the way I see it, I need to get up to speed and force myself to train to up my word count, once I'm more comfortable with that, then I can worry about quality and re-writing something to get a finished novel. This reminded me of a story, apparently first published in a book called Art & Fear and I've seen several mentions of since, but I haven't identified the actual source, so while I like the story I'm not totally certain it is true.
In short, it is the story of a ceramics teacher who split his classroom in two as an experiment, telling one half they would all be graded on quantity: the more pots they did, the better grade they would get. He told the second half they would be judged on quality: one clay pot would be sufficient to get a top grade, as long as it was perfect.
You can already imagine the results: the pots of the quantity group were if a higher quality standard than the second group because they had a lot more practice and given they didn't worry about quality, ended up learning more from their mistakes as they went. The quality group spent a lot of time pondering about the meaning of perfection but didn't get any better at pottery (Whether they got better as philosophers, the story doesn't say).
I see participating in NaNoWriMo the same way, and I'm setting a training regime I'd like to share with you.
Writing 50,000 words of a new novel or story in November 2014 means writing an average of 1,667 words per day. I'm nowhere near that kind of volume so I'll start with getting up to speed first.
I'm setting myself a few rules:
I'll measure my daily word count and tally weekly and monthly numbers
This is what can go towards my daily word count:
Writing about myself, my life, my travels, in a biography or journal style – this is to warm up as it were, apparently writing about what you know is a recurring piece of advice and I imagine if I get stuck with a story, writing about myself would be easier to make my word count in the beginning
Writing for a novel or short story
Writing a blog post
Posts or articles I might write for other publications
I can postpone word count for a day or a few, as long as I'm up to date by the end of each week (if I don't do that it's a fail and I'll work out how to catch up in the following week)
From today to the Sunday 16th August I commit to writing at least 500 words per day (3,500 / week) and up to 100% in biography style.
From 17th August 2014 to 13th September I'll increase to 1,000 / day (7,000 words / week) and up to 50% in biography style – this is so I start forcing myself to write more fiction stories.
From 14th September 2014 to 18th October I'll increase to 1,500 / day (10,500 words / week) and up to 50% in biography style.
From 19th October to 31st October I commit to writing at least 1,800 / day (12,600 words per week) and up to 25% in biography style.
Then on the 1st of November I will begin a new novel for NaNoWriMo, meaning I'll write an average of 1,667 words per day and an overall goal of 50,000 until 30th November.
I'll re-evaluate how things are going and wether I need any more or different rules. After November, I'll evaluate how well I've done and what the next phase should be about in the overall novel writing project.
If you see me, or contact me, please don't hesitate asking how I'm doing with the writing challenge!
PS: By my own rules, this blog post counts against my daily writing, adding 1,095 words to my daily word count!
PPS: I realise after publishing that my word count for NaNoWriMo naïvely divides the 50k by goal by the number of days and that even to write a completely unfinished pile of crap it might still require more than 1,667 words written per day. I will revise this in a few weeks, seeing how the training goes.
It's a day late but in any case here are my favourite videos from the past week.
At the Cannes advertising event, or rather festival of creativity as it is now called, apparently the most awarded campaign this year celebrates some of the basest greedy human behaviours in a desperate plea for attention. And apparently it worked out well for them. I don't like it. Particularly that it's about Christmas, and it's a time of year I love to spend with loved ones and sharing moments where I don't behave like a selfish spoiled brat.
This Lacoste video on the other hand, is gorgeous – quite the opposite and a beautiful film to boot.
John Oliver keeps kicking ass in his new weekly news show, and HBO publishes whole segments on Youtube which is awesome:
13/07/2014 Update: I haven't updated this segment last week or yesterday. I think I'll drop the idea, still considering. I was thinking it might make for easy blogging, which may be true but it's also lazy blogging. I'll think about it and post another update by end of July on the topic.
Happy summer solstice everyone! I just realised I spent most of the longest day of the year working on a video edit for an upcoming podcast project I'm working on. Oh well. I diverge, anyways the point here is I'm starting a new series of simple posts, with a little alliteration for title and the videos I've enjoyed watching the most in the past week.
First up, I don't exactly know how I missed this campaign when it first came out in 2012 but in any case if ever you haven't seen this fantastic ad for Southern Comfort, check it out:
By far one of the best I've seen in a while, and the music excellent too. I actually have all the ads running in loops on my projector screen as I'm writing this. The others in the series are great too, you can watch them over on their Youtube channel. I believe we can thank W+K for those. I wonder if selling more Southern Comfort. They did keep with the campaign since 2012 so I guess it must be.
Next, I was just catching up with John Oliver's new show on HBO Last Week Tonight, there are several brilliant segments available on Youtube, and amongst the ones I watched a special mention of serious laughing out loud action goes to this special letter from POM Wonderful, the makers of the pomegranate juice, which I also know for being the title sponsors of Morgan Spurlock's documentary The Greatest Movie Ever Sold. I still haven't tried the juice but seeing this I'm not sure I want to…
It is the Cannes Lions international advertising festival at the moment, so I reviewed some of the advertising work from the past year the industry press is saying will probably win awards, I had seen quite a few though this one I hadn't and is really compelling. A bit offbeat and an original, inspiring way of communicating a public service announcement:
I'll finish with the pretty amazing new OK GO music video, mind blowing once again. This time they are playing with optical illusions in a huge warehouse:
In my last post, I wrote about the idea of celebrating the bottom of the ad barrel with a series of posts. Yesterday I spent some time looking for a number of ads, wondering where to find these ads and how to evaluate what would be worth writing about while struggling to keep my eyes open watching one boring ad after another. In hindsight perhaps not the best use of two hours of free weekend time…
This made me think of a slightly different approach because there's no hope for any kind of objectivity in this exercise. I'll primarily try to keep note of ads I'm shown in Youtube pre-rolls that bore or irritate me, and I'll talk about them in the blog while attempting to recreate the creative brief that could have led to the creation of the ad. Of course everything I'll be writing in these kinds of posts is humorous parody (hopefully, mostly).
Without further ado, let's talk about this series of Gillette videos. I was shown this one in pre-roll:
I was not too happy to watch this ad again, but in the spirit and intention of benefiting the rest of humanity with marketing pseudo-science, I did anyways. I still remember being shown this ad on Youtube, of course while trying to watch another ad. They use the first five seconds before users can skip the ad effectively to capture the male users' attention, like blasting full fog lights from the speeding Gillette road train to the unsuspecting stag quietly crossing the road.
'Hey guys, I know there's a lot of rumours out there flying around about body-trimming' – 3 seconds in.
The poor target is hooked. As a naive consumer the questions immediately come to mind: Who is this guy and why does he look bare chested? Is he in a shower? Why is he talking to me like I'm his friend? Am I friends with this guy? Am I in the bathroom with him? Are there really rumours flying around about body-trimming? Should I know about them? Am I out of the loop? Why does he look so creepy?
The paralysis and horror shape up for the following few seconds. I don't skip the ad, I just viscerally need to understand why this person wants to tell me about chest shaving so badly. And maybe there's something I should know about it. We're at 15 seconds in the video. My finger is ready to click the skip button on my mouse but I can't seem to. 18 seconds. Now he's caressing his chest hair. This is really weird. His goatee is weird too. He's basically just taken a whole minute pretending to teach me something but telling me I can use shaving gel and start shaving / trimming under the shower. I'm pretty sure I knew that. I stopped before the end of the long video the first time, but the memory will be there forever and I would like to share it with you.
Let's analyse it a bit further, we'll go through the usual steps and imagine what the creative brief might have looked like. The creative brief is the document that usually leads to the advertising idea and execution for an ad like this one, it typically has the following elements:
Business context and objective:


While Gillette are usually content with getting the male audience excited about their new products by borrowing visual tropes from high end luxury and sports car adverts, this time they would like to create a meaningful and lasting personal connection with the guys. Plus they need to sell a huge bunch of trimmers, and if more men shaved more hair in more places, they would obviously buy more blades.


Target audience:


Men, ideally of the young Millennial variety but we'll talk about 18-45 years old to be on the safe side. Most of them shave, and even bearded hipsters trim. Plus a recent survey mentioned in Cosmopolitan states that 95% of men now 'manscape' so it is widely known and accepted.


Audience insight:


Given 95% of young men already manscape, the leftover 5% probably need help to figure it out. Also men really appreciate being told how to do stuff like shaving, many would like the idea of a shaving companion with them in the bathroom.


Single-minded message:


Gillette is men's friendly manscaping confidant.


Thought-starters:


– Perhaps a series of videos, like on Youtube, there are plenty of 'how to' videos
– Feature creepy guys inviting the unsuspecting watcher in their shower
– These could be actually pretty useful and informative videos for those who have questions about manscaping, but we'd like to make sure we remove useful information from the video in order to amp up the personal connection opportunities. For example, some men might have legitimate questions about shaving with or against the grain; do not answer those or provide an opinion. It's a trap.
– Ensure the media plan reaches people at strange times. If advertising on Youtube, no frequency cap required.
I'll finish with my actual opinion about the ad and a question. Overall I think there might be a decent idea in there somewhere but it's badly executed. I started watching a few other videos in the series and didn't find them any better.
I find the guys featured creepy, is it me or do others think that too?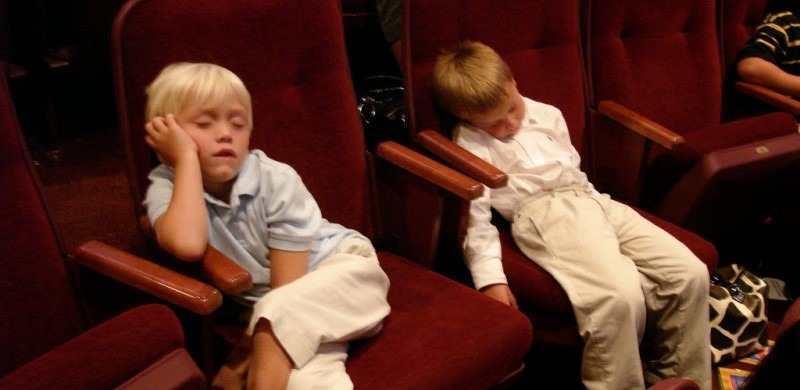 I haven't wrote about advertising for a while, and given I'd like to ramp up activity around here I thought it would be a good idea to come up with a new series of blog posts, something I could write about on a weekly basis perhaps.
It is pretty commonly accepted that 99% of ads are pretty boring, bad, run of the mill, etc. Just turn your TV on and see for yourself. Or walk outside and notice billboards, read a magazine, or pay attention to banners online. There is a lot of industry press and awards for the 1% of good work out there, so that's covered, but what about the wide majority of ads that allow admen to eat and pay bills every month? And what about the 1% at the other end of the spectrum, the very worst stuff, the boring bottom of the ad barrel? Sure the catastrophes get some press, like really stupidly offensive stuff, but how about the mind-numbingly mundane..?
I feel not enough is written about bad ads and bad practices. Well actually, there are typically a few posts every year about the
worst ads
. I just want to write about it, I think it could be fun. So this upcoming series of posts aims to celebrate or at least provide some online coverage for the worst and most boring ad campaigns out there. Some of my commentary might be insightful, but don't hope for too much of that.
Of course given 99% of ads are pretty bad to start with, where do you find the really boring ones? It is going to be pretty subjective. Plus I work in advertising too so I might have to be slightly careful… (Perhaps a good time to remind everyone that this blog is personal and doesn't represent the views of my employer).
This is one of the main reasons I'm starting with an opening post, if you have suggestions or ideas as to how or where to find these ads please tell me in the comments. In my experience and given I don't watch TV, Youtube pre-rolls are decent place to start – I'll pay more attention. If I keep at it properly, there could be some kind of small competition for vote for the worst ads… Maybe
Ads of the World
can help too? I'll be doing some more research.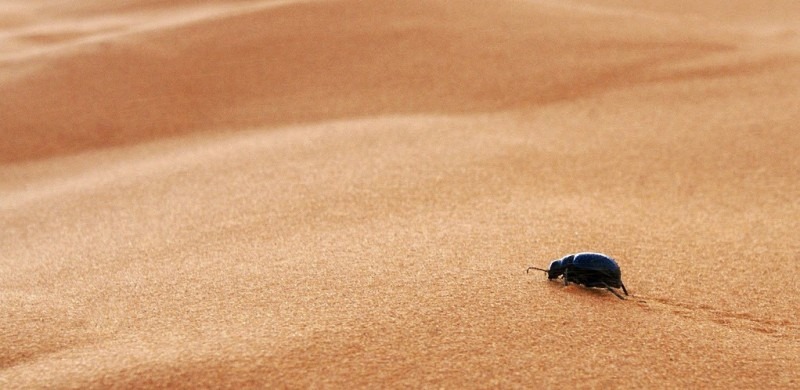 In the past couple of weeks since a friend of mine sent me this post about what it is to have the travel bug (in French, 'Le virus du voyage') I've been giving some thought as to why I travel, what I enjoy about it, and what this supposed bug is all about.
To start with, I haven't really considered myself a great traveler until only recently. I'm not sure if it's because I always meet people who have traveled more than I have while travelling, or if I just hadn't really thought about myself in this way – I mean by that I've just been thinking that traveling the way I have is a pretty normal thing to do. Checking my TripAdvisor Facebook app, I've traveled to 27 countries, about 17% of the world. You might know I spent 18 months traveling in Asia and over a year of that time trying out the digital nomad thing. I have also been on a few 1-2 month long trips before. The fact is my family and friends think of me as a great traveler. According to a recent survey, the average Briton has traveled to 7 countries. I'm not British, but I think I can agree I'm not average either, at least when it comes to travel.
So there, I'm a traveler.
There are several aspects of being a traveler I can write about, I'll spread that over a few different posts. I'd like to talk about the urge first, it's one way to talk about how it starts.
Travel bug is an interesting term in itself, taken literally it implies the traveler is not responsible for his wanting to wander, only the victim of a greater force at play, so strong it is compared with a disease or a virus. I don't think there is such a thing as not being entirely responsible for wanting to go travel, however the analogy is pretty good. It feels like a longing, wanting to drop everything and just go, seeing with my own eyes the landscape hiding beyond the horizon even though I intellectually know that the proverbial grass isn't actually any greener over there than it is here.
How did I catch this travel bug then? I'm not sure, but you could say I grew up in the right terrain: my parents left their own countries and traveled to different ones to live and work, I have too as a child, so I have an international background. I remember reading somewhere that children who grow up with an international background and travel are more likely to do the same as adults.
I've always loved reading, from the moment I learned I was reading 2-3 times more than school assignments asked for. I day dream a lot, and over think almost everything. My favourite books are science-fiction, fantasy, and travel journals – stories about exploring imagined worlds or our own. I know these things are related, without necessarily providing a specific reason.
I remember collecting post cards from various places as a teenager, they decorated the walls of my bedroom. I preferred them over posters of any movies or bands I liked. It may have started even earlier, though it makes me think of a story, probably the closest explanation I have right now.
When I was 15 years old, just before turning 16, I went to visit old friends of my parents in Long Island, near Oyster Bay if I remember correctly. They had two kids about my age I hadn't seen since I was 6 years old, before we moved to France. I didn't really have a good time during the trip. I was hanging out with the kids and their friends, it was ok but I don't remember really getting along with them. As a teenager, being part of the group is essential though, and I didn't really have anyone else to hang out with so I made efforts to be friendly.
Then something happened, I can't remember exactly what it was, but probably something barely interesting enough to make it in a daytime TV sitcom scenario. Something along the lines of being made the scapegoat for something that was said to someone and upset the whole group. Drama, shouting, and vague threats ensued, and basically it was made clear to me I was no longer welcome in the gang. Then on top of that I was told off be the father that night for not helping around the house (I was, or at least I thought I was) and had some weird speech about how I should be more sociable (again, I thought I was). He didn't let me call my parents after that when I asked, because it was too expensive.
Needless to say I was seriously upset. I went to my room, cried a while, I missed my friends and family back in France, and suddenly felt very far away from home. Then I thought about it all. I felt alone, and also like I was the only one I could count on to have anything else happen.
I wondered what I could do about it, what I wanted to do about it. I didn't want to be a victim of the situation.
I was only a few days away from the end of the trip, and I hadn't really seen anything of New York City, which was why I wanted to go in the first place. I had spent most of the time in Long Island so far. I looked at the train schedule, made a decision, and made a plan. I would get the hell out of that house and go visit Manhattan, I'd be solid and self-reliant, I didn't need any of those people. I didn't think exactly in those words, but thinking back they describe the way I was being pretty accurately. I spent the last few days of my trip taking an early train to Penn Station, about 90 minutes or so on the train, wander walking all around Manhattan, and taking a train back to Long Island at the end of the day.
I think that's the first time I experienced travelling on my own. It felt and still feels like a curious mix of contemplation, admiration and appreciation of my surroundings, feeling free, yet also melancholic.
These moments tend to be quite magical, and strangely they are also times my mind feels the quietest and most peaceful – particularly hours spent on a train or a bus watching the landscape go by, not thinking about much and thoroughly enjoying it. I always meet lots of great people while I travel though I'm not talking of these moments, I mean the times really spent alone.
It is also the traveler's feeling – at least mine – of being part of the world, seeing it with one's own eyes yet being somewhat separated from the societies and people traveled through, being some kind of sideline observer. It calms me, give me new perspectives, gives me new thoughts and ideas. I think Paul Theroux writes very well about this kind of feeling, I love his travel books. Sort of in this style Happy Isles of Oceania comes to mind.
I think this is what my traveling is about, craving and chasing these feelings and experiences, trying to maintain a balance between satisfying the travel bug without loosing myself to it entirely.