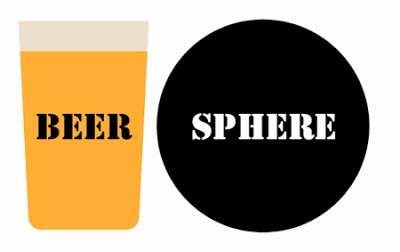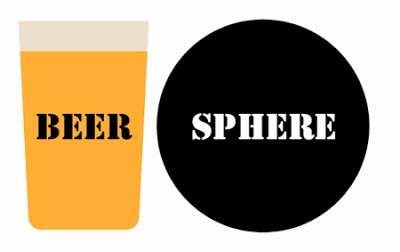 The second time I visited Singapore, and with the outstanding help of Simon, we organised the first ever Beersphere Singapore – a casual meetup of linked minded planners and interesting people working in the advertising and marketing industries over some beers. That was a great success, as I remember it about 40 to 50 people showed up and it was great fun!
Now I've been living and working in Singapore for over a year I've been thinking of organising a similar type of event – with the added advantage that I've discovered some excellent craft beer watering holes like the Old Empire which turns out to be the perfect location for a new Beersphere event: it's relaxed, not too far out of the centre, quiet enough for loud people to have conversations, open enough to walk around and mingle with new people, and they have an outstanding selection of craft beers!
Please join us for a few end of year / Christmas beverages, some gossip about the advertising industry, and plannery talk with people at the Old Empire on Thursday 5th December from 7:30pm onwards!
It's at Valleypoint Mall on River Valley Road. Please confirm on either Eventbrite or Facebook, so we have a fair idea of the numbers for the bar owners!
Thanks and see you there!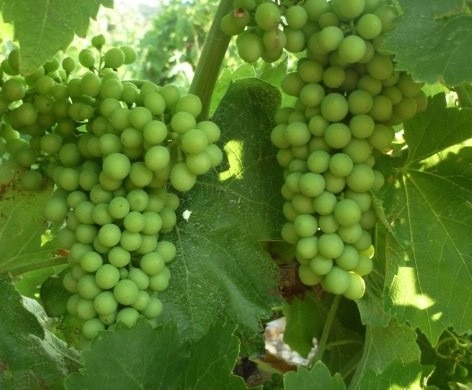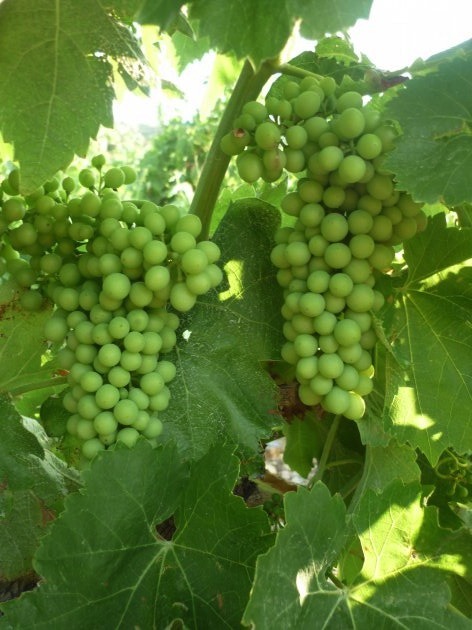 My sister Saskia is creating her own vineyard, launching her own wine domain. I went to visit my family in the South of France a couple of months ago and got to visit her new vine plots as well as help her a little bit. It is a very exciting project, I'm obviously proud of my sister for starting up her own business and I'm also looking forward to trying out her wines!
Her vineyard is in the Southwest of France region of Roussillon, at the foothills of the Pyrénées, by the Mediterranean Sea and the Spanish border, the closest large town is Perpignan. It is beautiful region producing some great wines.
Her project has been accepted and endorsed by both her bank for a business loan, and the French Chamber of Agriculture, where she managed to received the highest levels of government grants given to young people setting up on the strength of her business plan, which is also very exciting.
She is on the last final rounds in terms of her financing in order to make sure the project can fully take off and she has sufficient cash flow for her upcoming harvest, and also to raise some awareness and interest in her wines she has a crowdfunding project going on at the moment.
She needs help for the final stretch, please have a look at the project and video – if you are inspired and interested, please participate in the project. That could be by participating financially of course, and also by spreading the news and sending the link to any wine lovers you know, via your social networks.
Link here, please have a look and share the news!
http://www.mymajorcompany.com/projects/les-arabesques#home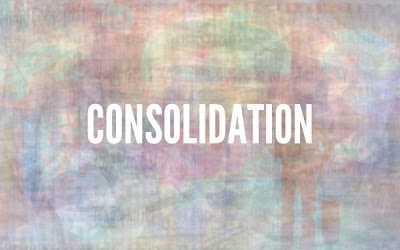 We're already a week into the new year, I don't typically do much of this though I thought it would be good to have a think and write about what this year should be about. I don't exactly take this as resolutions just because I don't think I'd ever stick to any kind of resolutions – maybe it's just semantics, I prefer the idea of creating what this year is about. I saw my friend Adam does it this way so I'm kind of just copying him, really.
1. Context
Of course you never know when life will throw a curve ball, which is also part of the reason why I'm saying it's different from just resolutions, I think of it as creating some kind of context for my life this year.
This year for me is about consolidation, that's the theme I've come up with. I don't think it sounds super sexy or exciting though it does right for me now and the word has come back to mind a few times as I was thinking about the year ahead.
I checked a few definitions and came across this one I like:
consolidation – combining into a solid mass; the act of combining into an integral whole
It's part of the reason I stopped travelling full time, I wanted to take a break, regroup and enjoy some simple creature comforts as well as think about what comes next. To which my cynical voice may well be whispering that Singapore is a fine choice of a place for that… I'm not exactly certain what I'd be combining this year, mostly myself in a way. I like the idea of spending time pulling together my experiences of the past few years into an integral whole, whatever that may be.
It's also material, I definitely intend to save money this year and I have a goal set for that. It is a worthwhile one and slightly challenging, without being impossible or sacrificing much in other areas over the course of the year.
With work, I'm a few months in a new job and new environment, there are a lot of opportunities, one of them being to improve or hone certain aspects of being a planner, and it looks like I have some excellent people to learn from on the planning side of life at Saatchi & Saatchi Singapore which is brilliant. Missing working in a team was also one of the reasons I chose to look for a full time job again and I'm lucky to work with some amazing people.
We'll see what else consolidation might mean as a context for the year as we go.
2. New things to learn and new places to go
The next point is questioning what I am going to learn this year. I'm not talking about trivia, information, or work stuff. I mean a useful and/or interesting activity or skill of some kind. In 2010 2011 I learned scuba-diving, and in 2012 I learned Thai massage.
I've pretty much sorted the main thing to learn this year and it fits in the consolidation theme: driving. I'm 33, it's about time I learn how to drive – I have no idea how to. It's never been of major interest but I know it's useful and as time went by I always had something better to do with my money than invest in learning how to drive. I'm pretty sure one days it'll come in handy so I might as well get that done.
I might try out a few other things as well though not sure what, could be salsa dancing, tinkering with an Arduino board and simple electronics, or figurine painting. I'll keep in touch and write about any of these if they happen.
Now it's not because I say the theme is consolidation that I'm not going to travel at all, so of course there should be new places to go to and explore, plus I'll also be traveling for business (which I don't necessarily consider exploring). Given I'm back in an office I'm switching to different travel styles to fit shorter lengths of available time, and also looking forward to hosting friends and travellers here in Singapore.
My little brother Morgan is turning 30 this year so I'm going to France and I want to go to a few new places around where my family lives in the South west around Perpignan. Nothing crazy, just a few places I haven't been. That could be Montpellier, Ceret, Andorra, Figueiras, maybe going on the Little Yellow Train up the Pyrenees. Other places I'm looking at visiting this year include Java (Jakarta, Borobodur, and Bromo National Park in particular), and I'm looking at a short trip to Japan for the Cherry Blossom. In addition, perhaps a few weekends to nearby places like Malacca or the Cameron Highlands.
3. A bit of practice, a bit of fun
To finish this off and I guess closer to the classic kind of new year resolutions, I've been in Singapore for now 4 months and I indulged a little too much in fine beers / booze and food while settling at a new office job so I started putting on some weight. I've decided to start the year with some exercise and healthier eating. I went running three times since last week (to put that in context the last time I went for a run was at least three years ago) so a bit of regular exercise, I'm eating more healthy and I'm cutting down on beer and Doritos / crisps in particular (my main weakness in the foods that are bad for you though taste oh so amazing department). My plan is to lose about 10kg in the next three months.
The game I'm playing with beer is I'm only allowed if I'm at a good bar offering craft beers and/or a micro-brewery AND I can't offer or suggest going to these places in the first place, I have to be invited. We'll see how that goes, not sure how long I'll play.
Next on line is I've learned foot massage last year and it needs some practice so I can improve, I have a couple of ideas on that front though still working it out.
Now on fun, I've just been realising there are some pretty cool concerts coming up and I haven't been to any big concerts in ages. Among artists I'd like to go see and upcoming in Singapore: Norah Jones, Santana, Deep Purple, Tokyo Ska Paradise Orchestra, Journey, etc. Some of those are pretty pricy so I probably wont go to all of them though at least some. Let's say at least 3 big concerts this year and more live music in general. I'll also look out for shows, plays, and musicals.
Next I want to get back into some table top gaming; board games and perhaps role playing games if I find people up for that. Good news is I met some people up for occasional board game nights, I've already had a couple last year, bought myself Zombies, Small World, and I'm very excited about Democracy coming up that I've helped fund on Kickstarter – it looks amazing, looking forward to trying it out.
I think that's about it for now and we'll see what else happens! Happy New Year everyone!