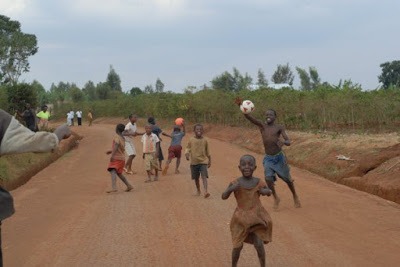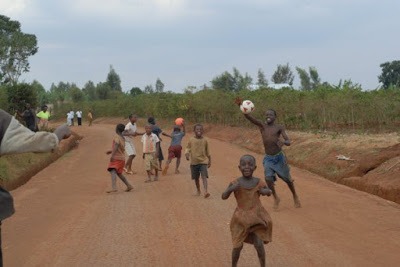 In the very exciting news category, I'm going away on a fabulous adventure to Tanzania in November this year with The Great Football Giveaway.
The principle is very simple: £10 donated = 1 football going to kids in Africa in places they don't have any to play with. It might not change the world, but regardless. Playing with a brand new ball and kicking it about will change the experience of life for a kid, even if only a moment.
Do you remember how excited you were as a kid when playing and kicking a ball around? That or whatever else you enjoyed playing with. We're going to give lots of balls around to kids in Tanzania, as well as meet up with NGOs and charities out there working with kids and who could use a few brand new footballs.
The plan at this stage is to go from Dar Es Salaam (Departing from London on Thursday 4th Nevember) to the Southeast of Tanzania which apparently is off the tourist trail, has the most undeveloped and poorest parts of the country. We will choose a town as a base somewhere and spider out from there on 4x4s to go and give out footballs.
We have just set up a JustGiving Page so you go ahead and start donating:
Our target is to raise £13,500 for 1,350 footballs.
We are also looking at organising a fundraising event in London mid October; more news on that very soon. If you have any contacts for potential sponsors or NGOs / Charities / peopl in Tanzania, please keep in touch.